Parent Portal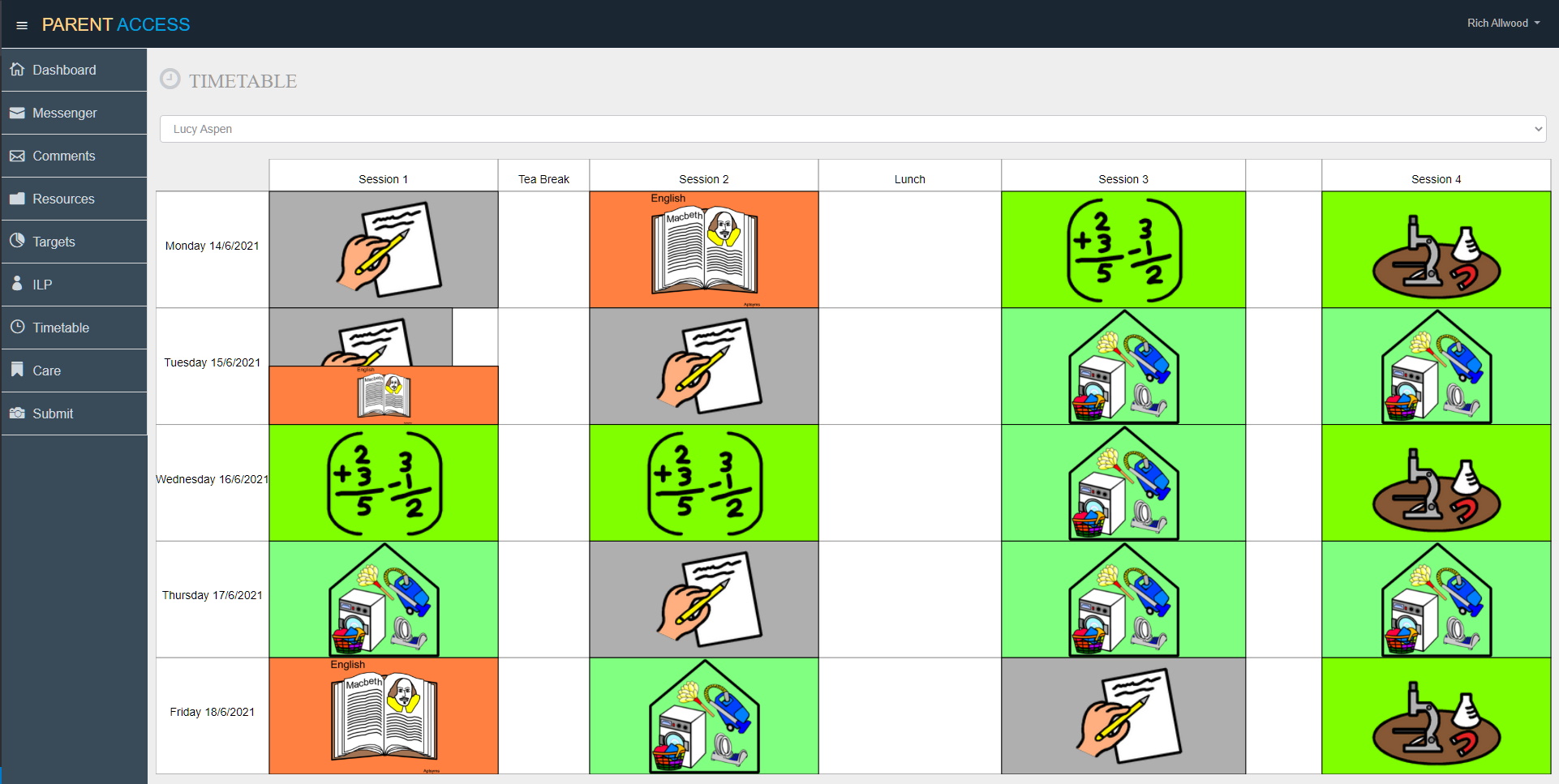 Our Parent Portal is free to existing Databridge customers, and allows you to setup and control this from your MIS without the need to login to a separate system.
Learner Data
Displays Goals, Targets, Incidental Learning, Qualifications, ILP, Timetable, Care/Support Plan and Attendance.
Ability to determine which of these options are displayed so you only show what you want to include.
Communications
Parents can add comments, upload evidence from home, see shared resources and view messages sent via the Portal.
All of these can be seen, setup and responded to via the MIS.
Results
By using Databridge you can communicate with Parents as well as them being able to communicate and post evidence which can be directly transferred to live evidence in your MIS, all for free!